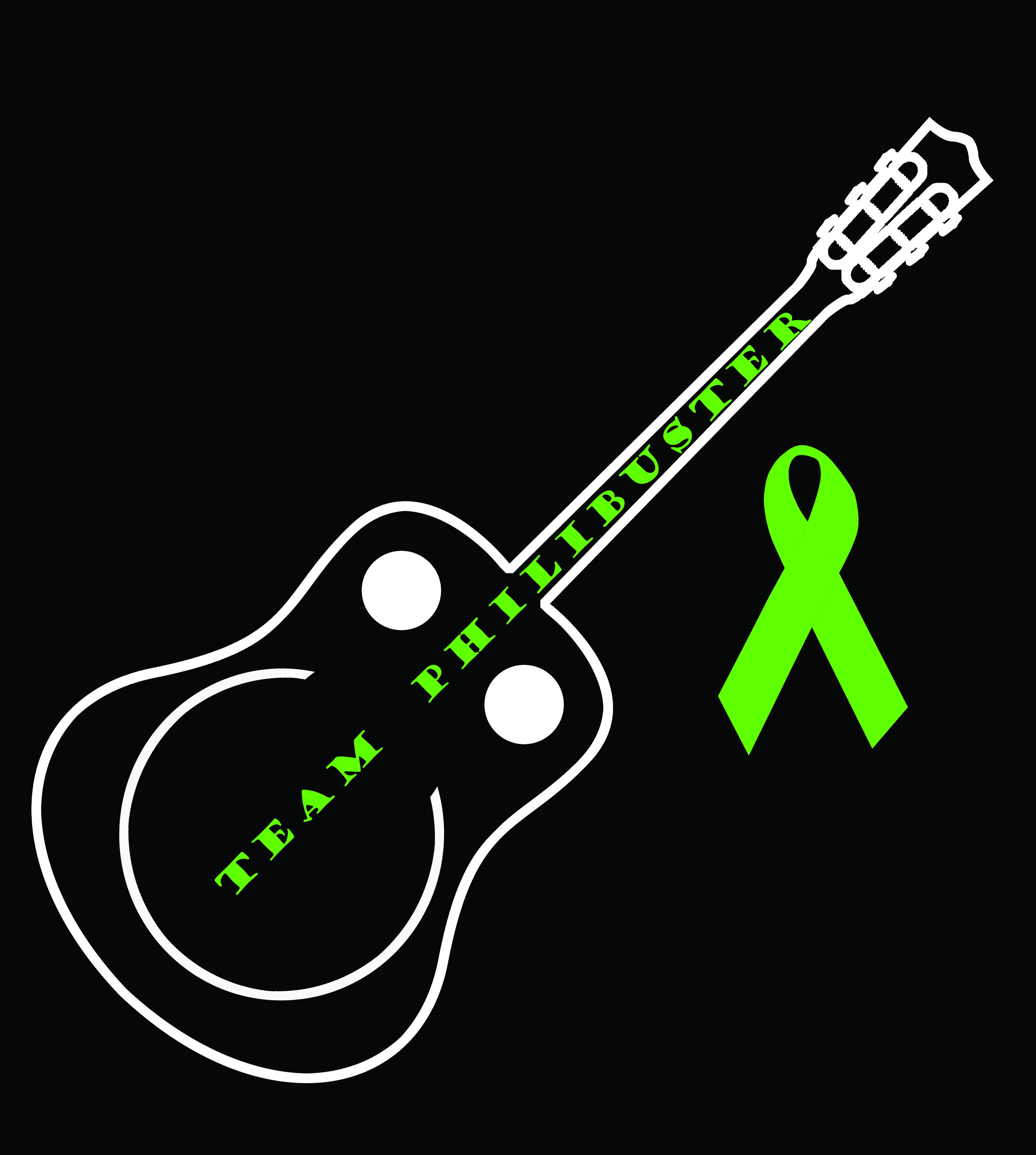 TEAM PHILIBUSTER

This is Phil's cancer support team. Each year the team walks and raises money for the Leukemia / Lymphoma Society (LLS). We would like to have you join our team and walk with us. This year the walk takes place on Thursday, October 23, 2014 at 6 PM on the University Of Tennessee Campus in Knoxville, TN. A very short walk of roughly 1.2 miles. If you would like to join our team, or make a donation to the team, please go to this address:  Team Philibuster Team Sign Up at: LLS "Team Philibuster" Sign Up Page
To go to our Facebook Event page, go to:
Facebook Events Page:
2015 "Light The Night" Walk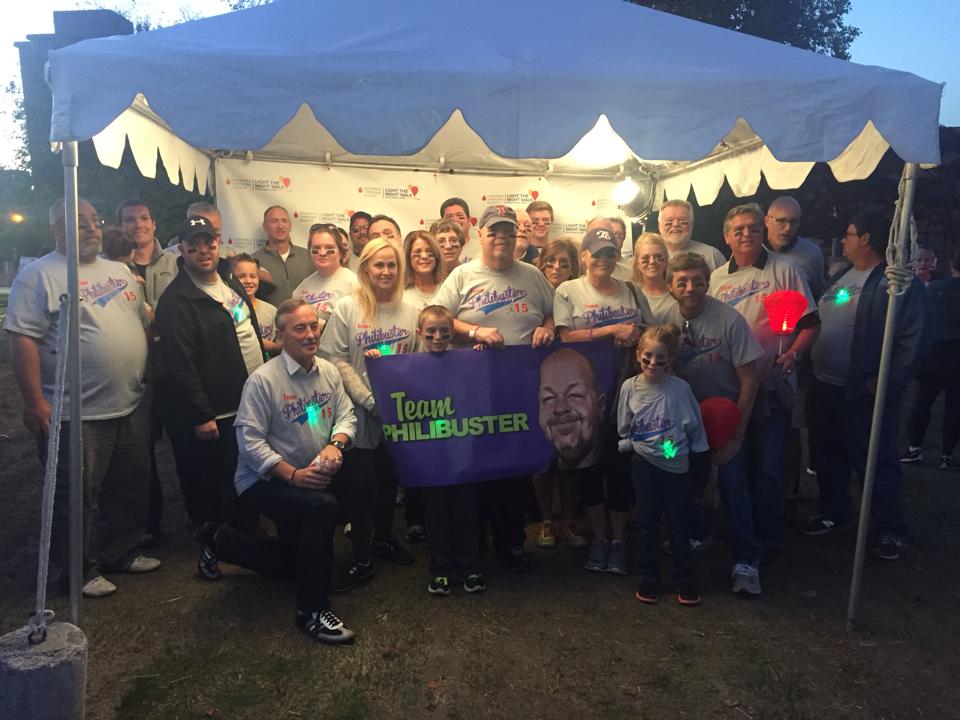 THE TEAM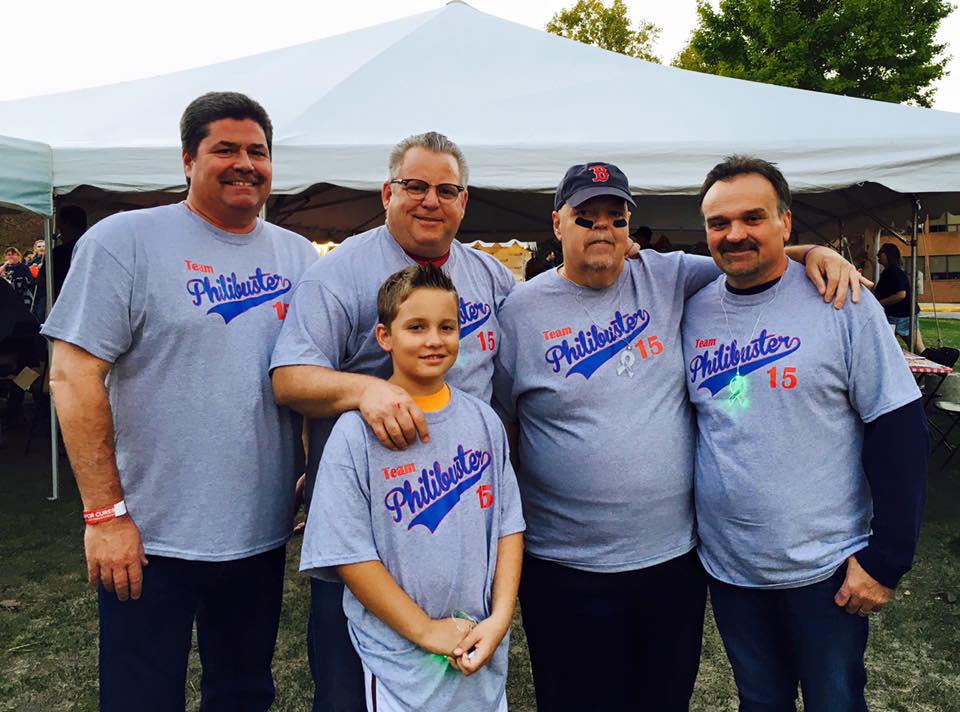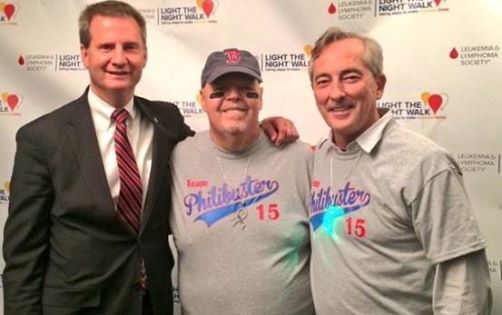 KNOXVILLE MAYOR TIM BURCHETTE AND CITY COUNCILMAN BOB THOMAS
2012 "Light The Night Walk" Photos (just 3 weeks after being released from stem cell unit):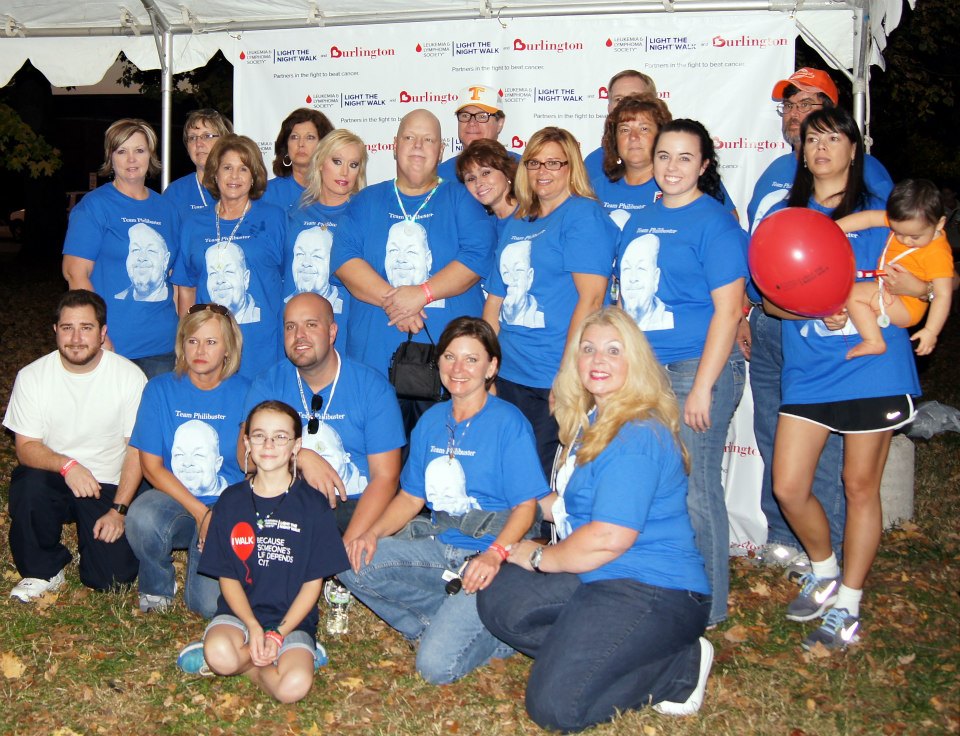 2012 "Team Philibuster"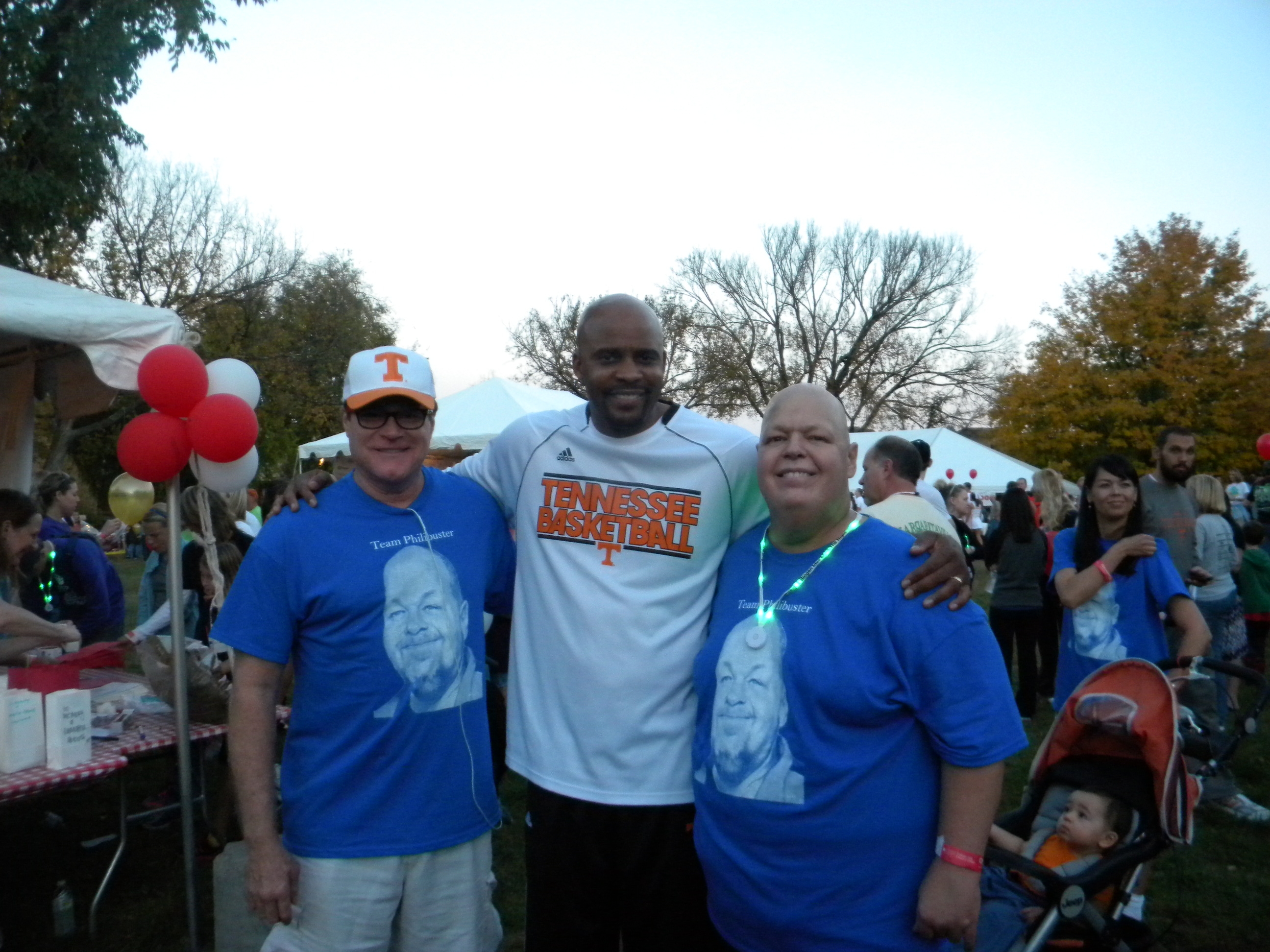 Actor David Keith, Former Tennesssee Basketball Coach Cuonzo Martin, Phil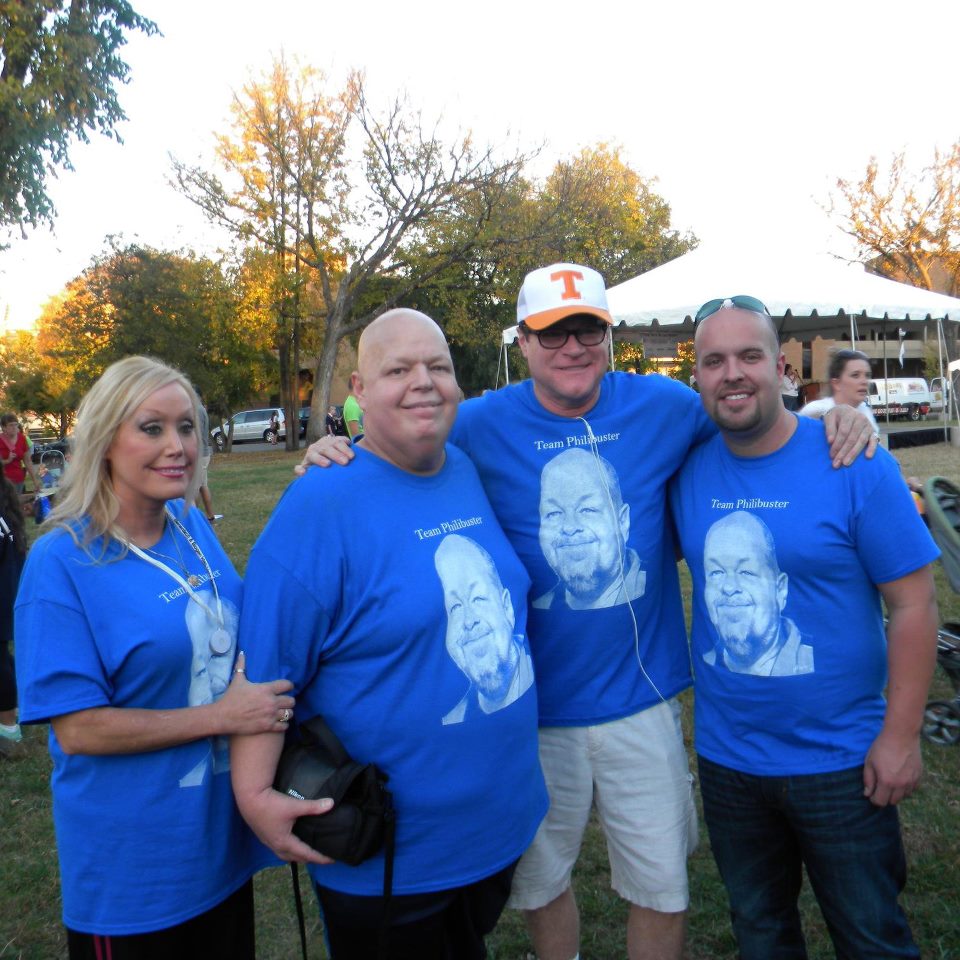 Lisa, Phil, David Keith, Matt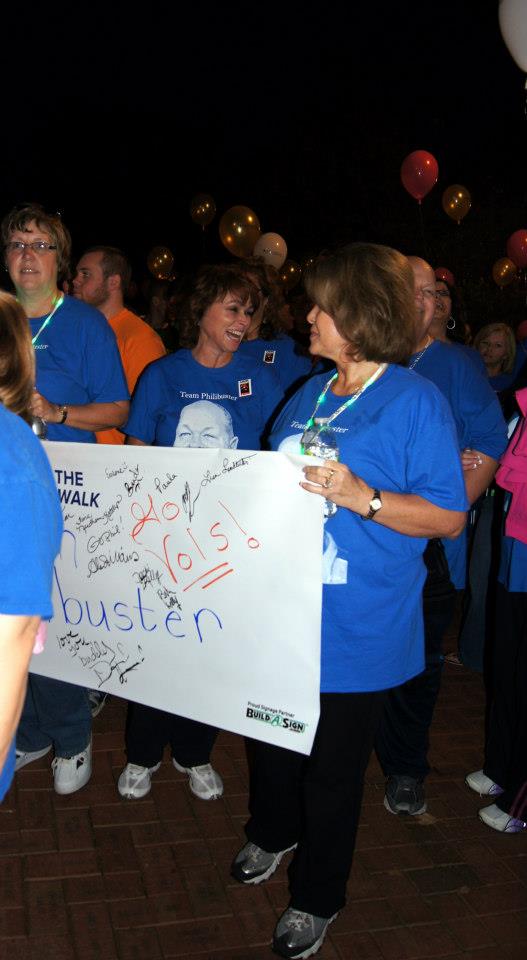 Beth Johnson, Kim Hudson and Robin Webber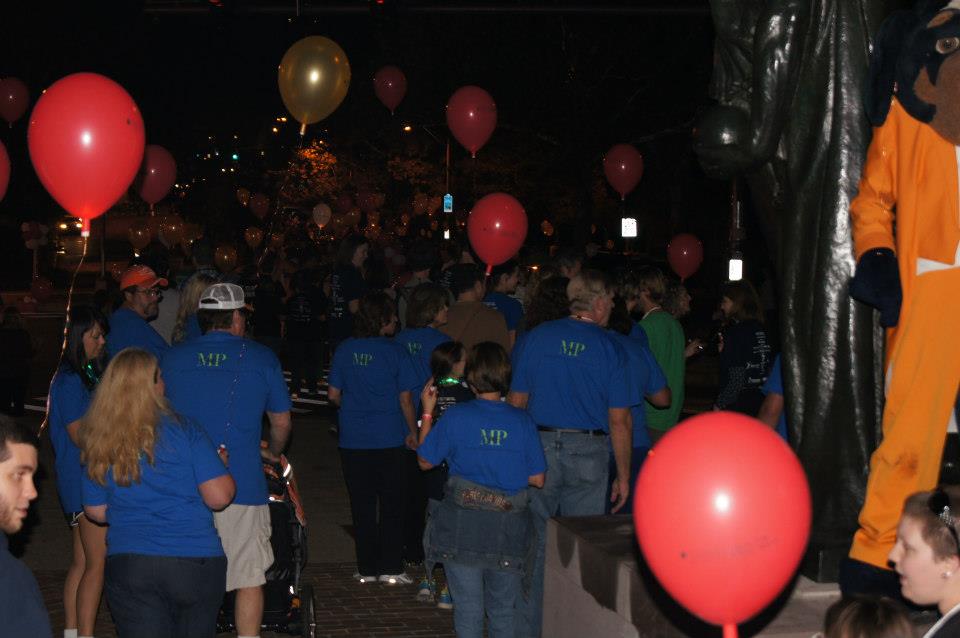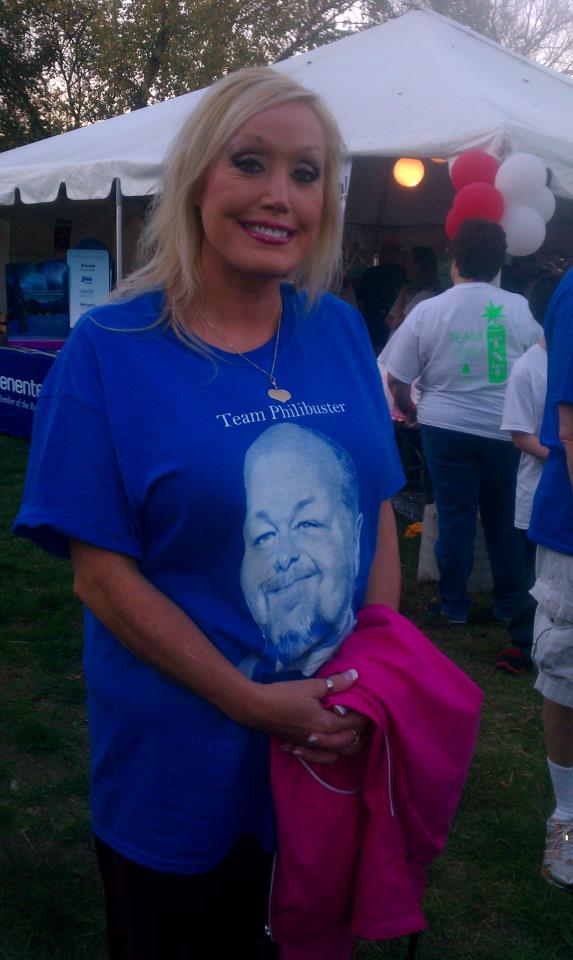 Lisa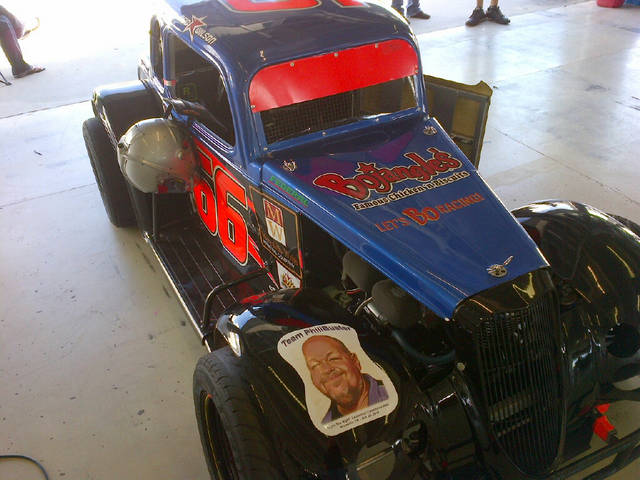 Reid Wilson's race car with Team Philibuster Decal.
2013 "Light The Night" Walk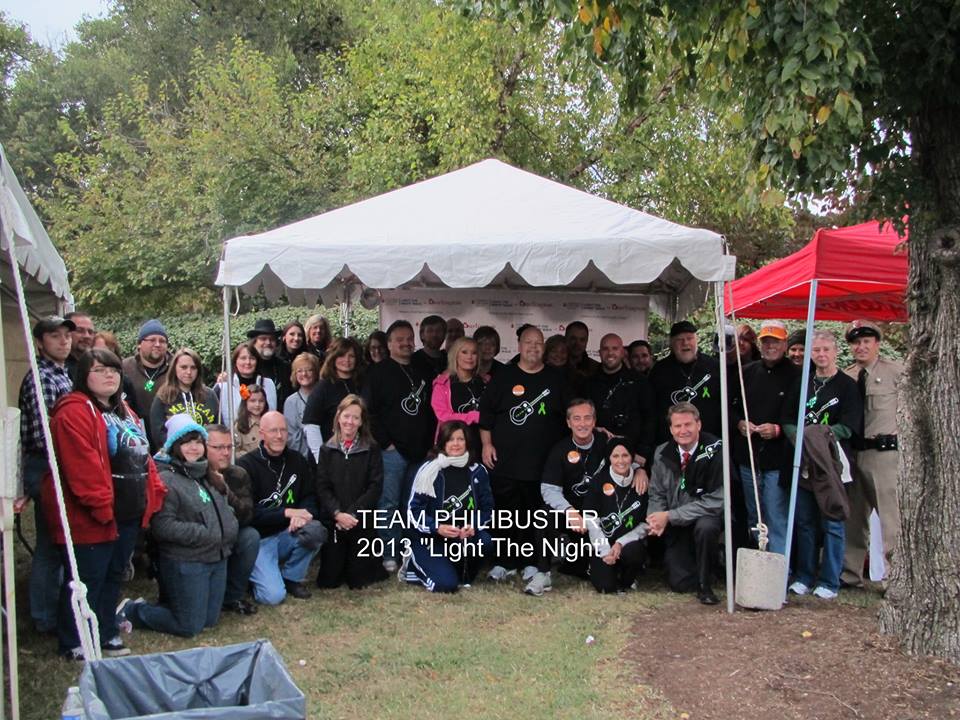 2013 Team Philibuster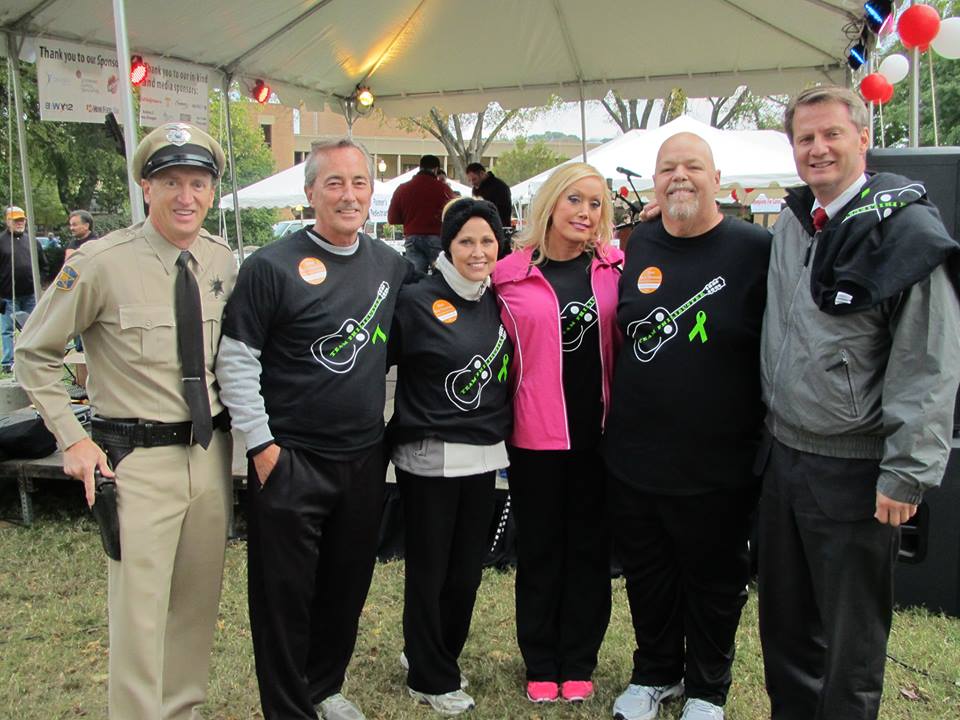 Sammy Sawyer, Bob and Kim Thomas, Lisa, Phil, Knox County Mayor Tim Burchette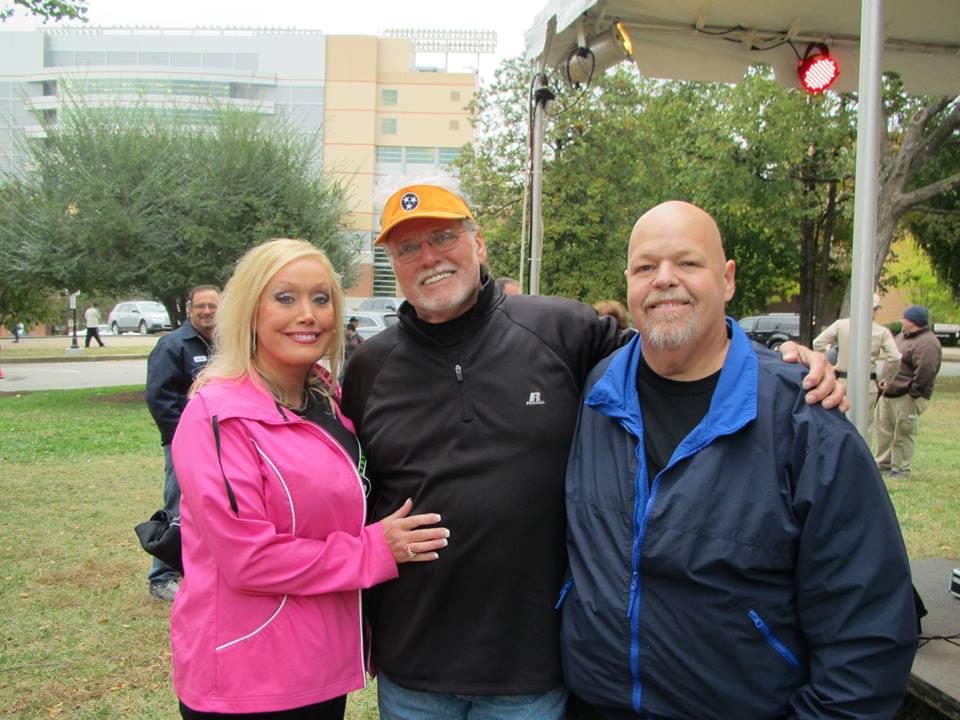 Con Hunley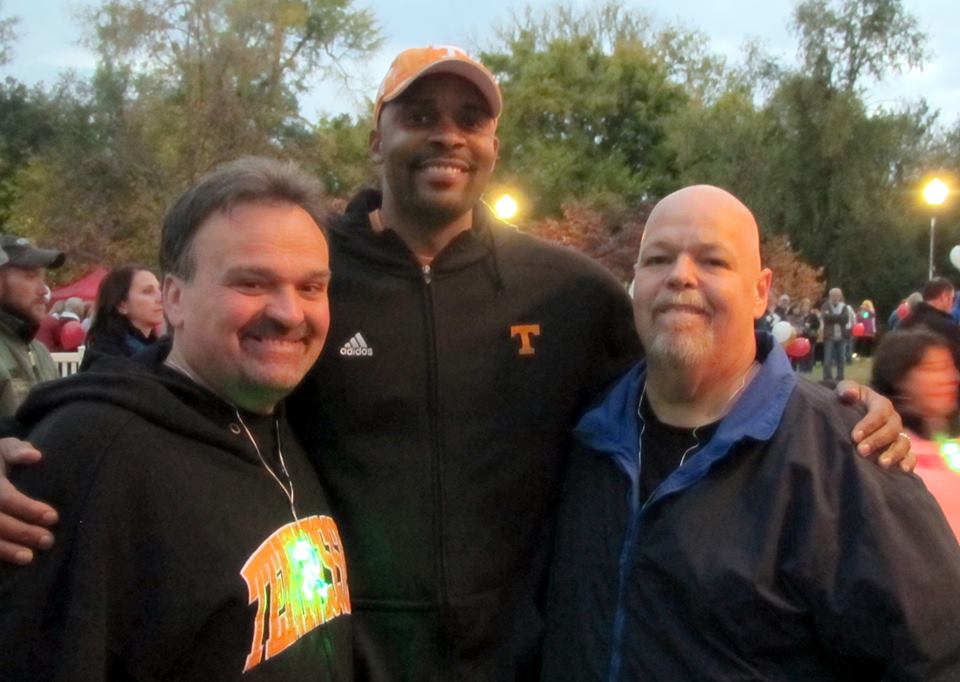 Steve Gulley, Former UT Men's Basketball
Coach Cuonzo Martin, Phil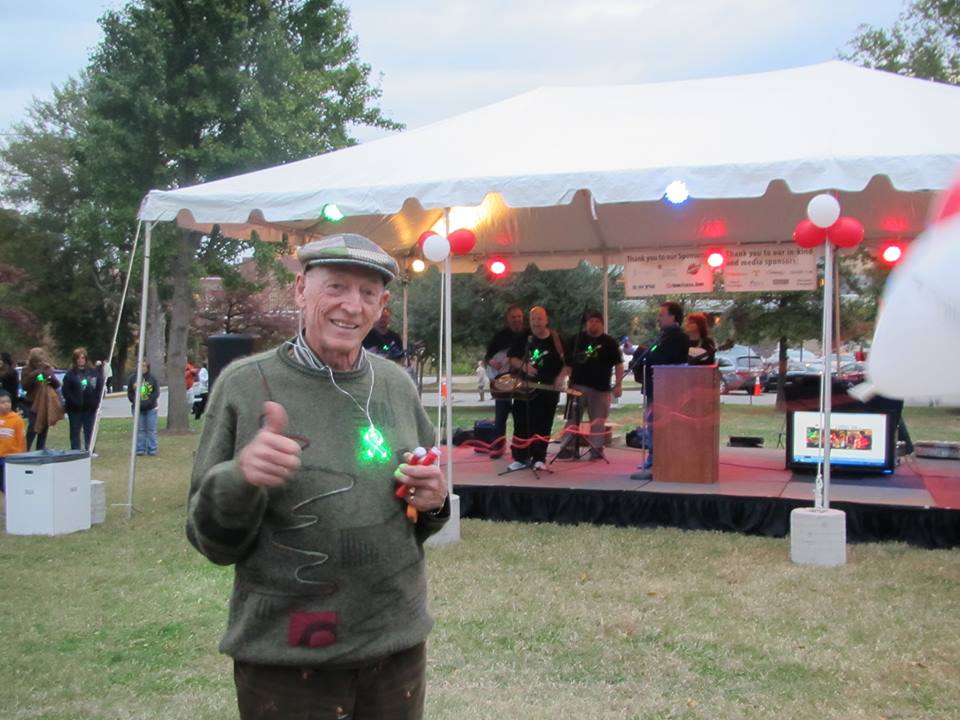 My oncologist Bruce Avery M.D giving me a "thumbs Up"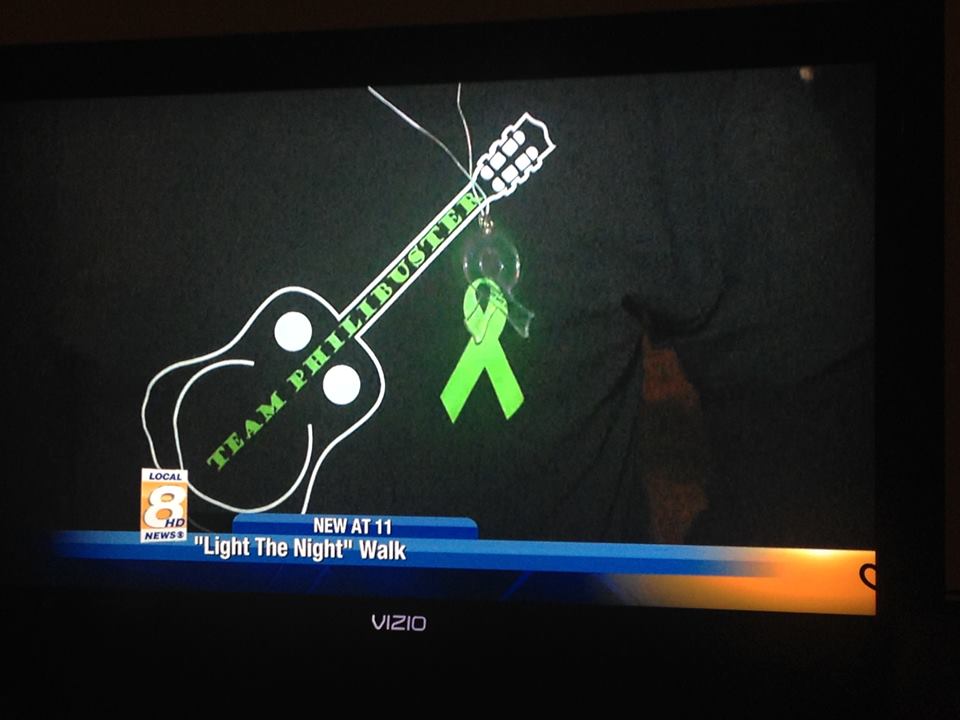 Our shirt on the news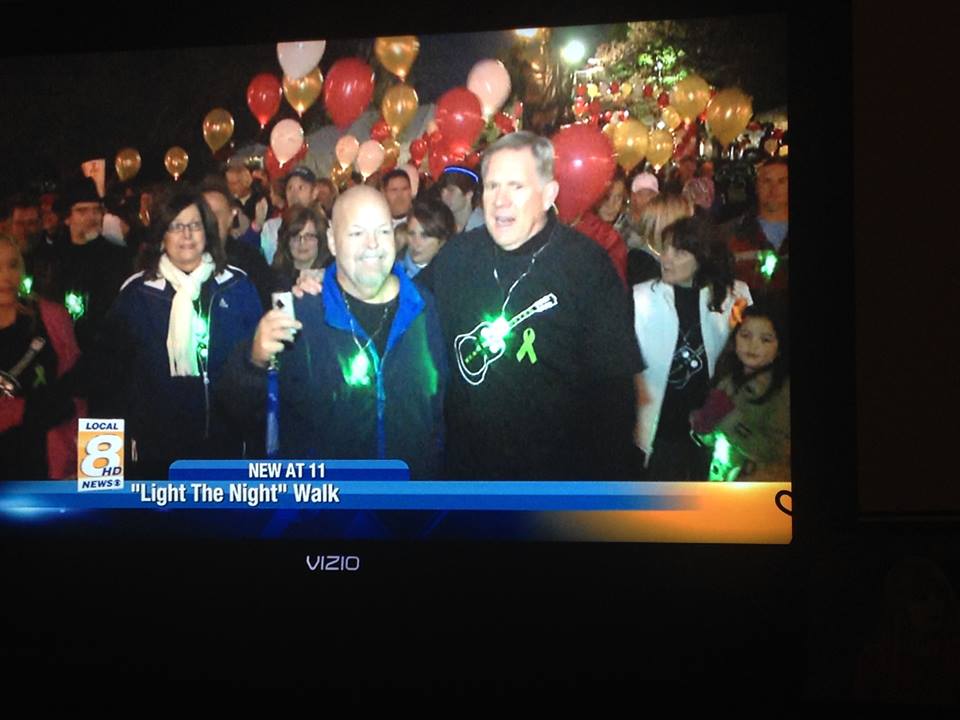 Me and my buddy News Anchor Alan Williams on the 11 O'Clock News.  The lady to the (left) of me in the blue jacket/white shirt  is Kathy Seiber. She was a 3 time cancer survivor. She passed away just a few days after this walk. We will really miss her this year...One great lady.  RIP Kathy !!
2014 "Light The Night" Walk